Regular price
1,380,000.00 TZS
Regular price
Sale price
1,380,000.00 TZS
Unit price
per
Sale
Sold out
Low stock: 1 left


Enjoy music as the artist intended with High-Resolution Audio 
Take your digital music collection to another level with High-Resolution Audio. By converting analog music to digital at a higher rate than CD (24 bit/192 kHz, rather than 16 bit/44.1 kHz), High-Resolution Audio gets you closer to the original studio master recording so you can enjoy your music just as the artist intended.
Massive HD drivers deliver engaging sound
Mighty 2.76 in HD driver units power through your music, keeping every note precise, no matter how high you turn up the volume. Because of their massive size, these drivers create a plane wave effect in the earcups that prevents reflection delays and minimizes sound loss. So you can hear all the emotion and energy of the original recording with punchy bass and crystal clear high notes.
Wide frequency response for a full range of sound
The wideband frequency range—spanning 4 Hz to 100 kHz—is designed for today's broad variety of music styles. The 4 Hz low end of the frequency range offers more than enough latitude for even the deepest sub-bass notes. At the 100 kHz high-end, you'll be able to enjoy vocal melodies, subtle audio harmonics and tonality, giving your music more life and realism.
High sensitivity for a clear performance
With a high sensitivity of 102 dB/mW, these headphones are highly efficient in converting electricity into acoustic signals. That means you'll hear a clearer sound across the entire audio spectrum (compared to less sensitive headphones) when listening to music through the same source and at the same volume level.  
Aluminum-coated LCP diaphragm for more precision
An aluminum-coated, liquid crystal polymer diaphragm produces more consistent and precise sound across the entire frequency range compared with conventional LCP drivers. Sound energy lost during transmission to the headphone housing is more uniform for a true and authentic performance. Also enjoy a flatter frequency response, even when listening to the ultrahigh frequencies in High-Resolution Audio. 
Enfolding closed-back design seals in sound
The closed-back, enfolding design wraps around the ear, helping to seal in music and keep distractions out. Acoustics are reflected back towards your ears, so you'll hear even the subtlest of sounds. You'll also feel every beat, as the closed-back design helps to maximize the bass signatures in your music. 
Balanced audio cuts cross-talk
With a balanced four-wire connection and silver-copper dual cord, audio channel separation is improved for better sound. Unlike conventional headphones which share a ground wire, the cord includes left, right and independent ground wires for both channels, so you'll hear less distortion and cross-talk. 
Made in Japan for superior quality 
Made in Japan, Sony products are synonymous with absolute quality and performance. Only the finest components and manufacturing techniques are used to create headphones that push the boundaries of sound purity. 
All-metal design keeps sound stable
Constructed in high density metal, these headphones suppress unwanted vibration and keep sound stable. The metal housing resonates less than housings made from more traditional materials to give clearer mids to highs and smoother low frequency sounds. A metal hanger sleeve, shaft and hinge ensures excellent durability. For wearing comfort, the light and flexible metal headband can be easily adjusted to fit perfectly around the head. 
Luxurious leather earpads for total comfort
Soft leather earpads, designed to shape around your ears, give a secure and comfortable fit. Smooth materials and seamless sewing provide a harmonious mix of comfort and durability for long hours of listening.
PHA-3 compatible lets you hear High-Resolution Audio 
Take your music further. The optional PHA-3 portable DAC amp takes the digital output of your PC, smartphone or Walkman® and converts the signal to an analog output for amplification. One of the world's first headphone amplifiers to support 384 kHz/32-bit PCM, DSD (5.6 MHz), and balanced audio output, it's perfect for pairing with these headphones.
CLOSED TYPE: Yes
DRIVER UNIT: 2.76 in dynamic — Dome type
CIRCUM AURAL TYPE: Yes
DYNAMIC TYPE: Yes
MAGNET: Neodymium
IMPEDANCE (OHM): 70Ω(1 kHz)
FREQUENCY RESPONSE: 4-100,000Hz
SENSITIVITIES (DB/MW): 102 dB/mW
CORD TYPE: Detachable Y-type
CORD LENGTH: 6.56 ft (balanced-connection cable), 9.84 ft (connecting cable)
PLUG: Gold-plated mini
WEARING STYLE: Headband, Over-ear
WHATS IN THE BOX: Warranty card, Operating instructions, Unimatch plug adaptor, Headphone cord (9.84 ft), Balanced-connection headphone cord (6.56 ft)
Share
View full details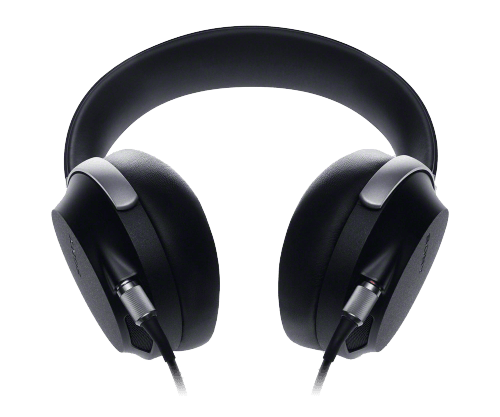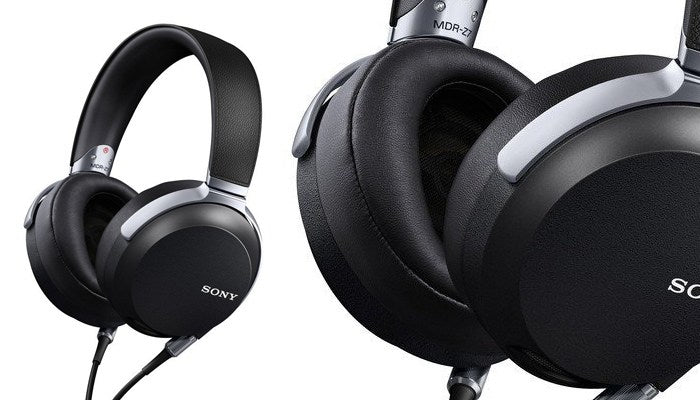 Quick information
Warranty information

Click here to view warranty information for various brands
Shipping & Delivery

Dispatch time: IN-STOCK products are usually dispatched in 2-6 hours after receiving order
Delivery period in Dar es Salaam: Usually Dar es Salaam orders are delivered same working day, unless there is a delay in compiling the order which might move the delivery to next working day
Delivery period for Up-country Tanzania and rest of Africa: Up-country orders within Tanzania take 2-3 days to be delivered, while orders from other countries in Africa may take 2-5 days to be delivered depending on your location. Please click here to check exact delivery times
Payments

Cash on Delivery C.O.D: Only available for orders below Tshs. 500,000/- in Dar es Salaam, Dodoma, Arusha, Mbeya, Bukoba, Musoma, Tabora and Zanzibar
Pre-payment methods: Debit/credit card, Selcom, M-pesa, Tigo Pesa, Airtel Money, Bank T.T. For more details on our payment methods please click here
heavy bass, price was steep, but they gave me a discount to fit my budget, thanks, ill definatly shop from you again