APC Easy UPS On-Line SRV, Ext. Runtime, 1000VA, 3 IEC Sockets, 230V With External Battery, SRV1KiL
APC Easy UPS On-Line SRV, Ext. Runtime, 1000VA, 3 IEC Sockets, 230V With External Battery, SRV1KiL
Regular price
1,986,000.00 TZS
Regular price
Sale price
1,986,000.00 TZS
Unit price
per
Sale
Sold out
Low stock: 4 left
High quality, Double-conversion On-line UPS designed for essential power protection needs even in the most unstable power conditions.
Output power capacity: 800Watts / 1.0kVA
Output Connections: (3) IEC 320 C13
Nominal Output Voltage: 230V
Nominal Input Voltage: 230V
Input Connections: IEC-320 C14
Cord Length: 1.5meters
Pack includes: Basic RS-232 cable, CD with software, Country-specific detachable power cord, Qty 1 - DC Cable, USB cable, User Manual
Automatic internal bypass: Supplies utility power to the connected loads in the event of a UPS power overload or fault.
Automatic restart of loads after UPS shutdown: Automatically starts up the connected equipment upon the return of utility power.
ECO Mode: Operating mode that by-passes unused electrical components in good power conditions to achieve high operating efficiency without sacrificing protection
Input power factor correction: Minimizes installation costs by enabling the use of smaller generators and cabling.
Intelligent battery management: Maximizes battery performance, life, and reliability through intelligent, precision charging.
Intelligent SmartSlot: Mini slot supports various optional management cards which provide basic or essential monitoring, management and control features for the UPS.
LCD graphics display: Text and mimic diagrams that display modes of operation, system parameters and alarms.
Serial connectivity: Use any Home Automation network to monitor and control the S20 through its RS-232 serial port. For information on how to communicate with the S20, see APC's Application Note #102. Crestron and AMX installers should visit their respective websites for information on how to integrate the S20 into those networks.
USB connectivity: Provides management of the UPS via a USB port (not available on all models).
Safety-agency approved: Ensures the product has been tested and approved to work safely with the connected service provider equipment and within the specified environment.
Pure sine wave output on battery: Simulates utility power to provide the highest degree of compatibility for active PFC (power factor corrected) servers and sensitive electronics.
USB connection: Use your PC to access additional power protection and management features for your UPS via a USB Port.
Network manageable: Most models provide remote power management options of the UPS over the network. Many do not have NMC embedded.
Generator compatible: Ensures clean, uninterrupted power to protected equipment when generator power is used.
ECO Mode: Operating mode that by-passes unused electrical components in good power conditions to achieve high operating efficiency without sacrificing protection
Double conversion on-line topology: Guarantees a consistently high level of power quality. Any disturbances on the distribution waveform are regenerated via the zero transfer time AC to DC then DC to AC conversion process. The battery is only used as a back-up source.
Audible alarms: Provides notification of changing utility power and UPS power conditions
Disconnected battery notification: Warns when a battery is not available to provide backup power.
Predictive failure notification.: Provides early-warning fault analysis ensuring proactive component replacement.
Automatic self-test: Periodic battery self-test ensures early detection of a battery that needs to be replaced.
Output
Max Configurable Power (Watts): 800Watts / 1.0kVA
Output Voltage: Configurable for 220 : 230 or 240 nominal output voltage
Efficiency at Full Load: 88.0 %
Output Frequency (sync to mains): 50/60Hz +/- 3 Hz
Load Crest Factor: 3 : 1
Topology: Double Conversion Online
Waveform type: Sine wave
Bypass: Internal Bypass (Automatic and Manual)
Input
Input frequency: 40 - 70 Hz
Input voltage range for main operations: 160 - 280V
Input voltage adjustable range for mains operation: 110 - 285 (half load)V
Number of Power Cords: 1
Efficiency at Full Load: 88.0 %
Batteries & Runtime
Battery type: Maintenance-free sealed Lead-Acid battery with suspended electrolyte : leakproof
Typical recharge time: 4hour(s)
Battery Charge Power (Watts): 129Watts
Battery Volt-Amp-Hour Capacity: 516
Extended Run Options: Extra battery pack included
Communications & Management
Interface Port(s): DB-9 RS-232, USB
Control panel: Multi-function LCD status and control console
Audible Alarm: Alarm when on battery : distinctive low battery alarm : overload continuous tone alarm
Available SmartSlot™ Interface Quantity: 1
Physical
Height: 238MM, 23.8CM
Width: 290MM, 29.0CM
Depth: 400MM, 40.0CM
Net Weight: 24.0KG
Environmental
Operating Temperature: 0 - 40 °C
Operating Relative Humidity: 0 - 95 (non-condensing) %
Operating Elevation: 0-3000meters
Storage Elevation: 0-15000meters
Audible noise at 1 meter from surface of unit: 50.0dBA
Share
View full details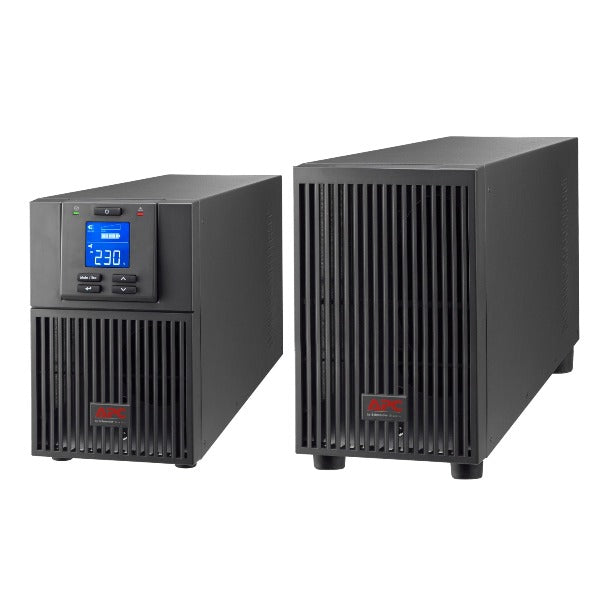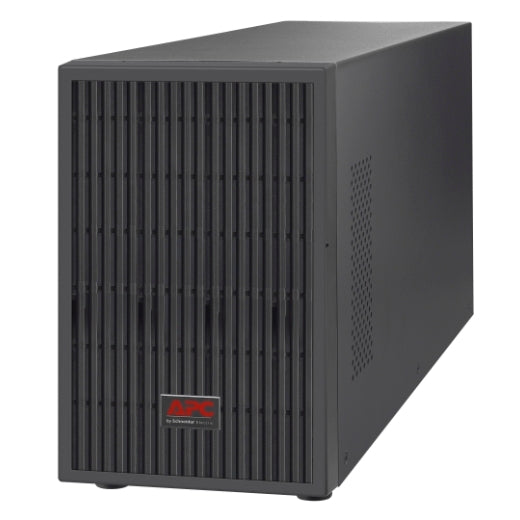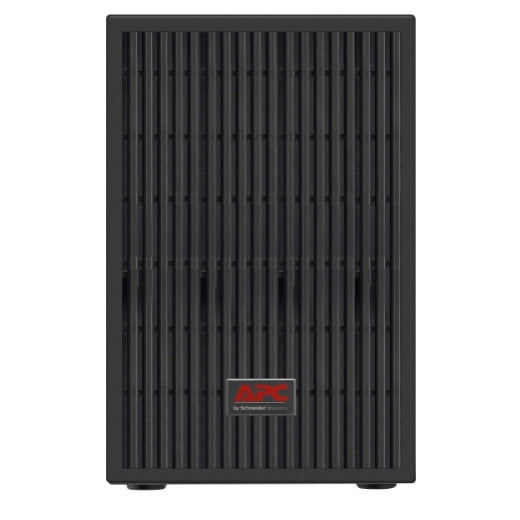 Quick information
Warranty information

Click here to view warranty information for various brands
Shipping & Delivery

Dispatch time: IN-STOCK products are usually dispatched in 2-6 hours after receiving order
Delivery period in Dar es Salaam: Usually Dar es Salaam orders are delivered same working day, unless there is a delay in compiling the order which might move the delivery to next working day
Delivery period for Up-country Tanzania and rest of Africa: Up-country orders within Tanzania take 2-3 days to be delivered, while orders from other countries in Africa may take 2-5 days to be delivered depending on your location. Please click here to check exact delivery times
Payments

Cash on Delivery C.O.D: Only available for orders below Tshs. 500,000/- in Dar es Salaam, Dodoma, Arusha, Mbeya, Bukoba, Musoma, Tabora and Zanzibar
Pre-payment methods: Debit/credit card, Selcom, M-pesa, Tigo Pesa, Airtel Money, Bank T.T. For more details on our payment methods please click here